The school's e-Safety Lead is Mr Walford
Welcome to our e Safety page, which is designed to provide you with information about how we can work together to help keep the children safe on the Internet.
The safety of our children is of paramount importance to us. Everyone in our school is asked to sign an 
Acceptable Use Policy
 and parents also provide written consent for their children to access the Internet. The children are supervised when they access the Internet, which is heavily filtered, through education authorities. The school network is also monitored and the children are always encouraged to tell an adult if they have any concerns, or, if they prefer, to report them using the 
Whisper Reporting
 tool, which is embedded in the footer of our school website. Concerns can also be reported though the
 

CEOP widget
 (Child Exploitation and Online Protection), which is also embedded in the footer of this page.
e Safety Advice For Parents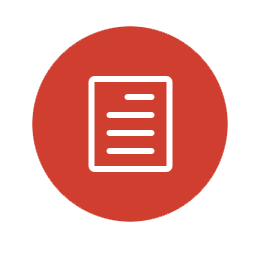 Click on the icon above for further information about setting up parental controls on your digital devices.
At home, you can support our work in keeping the children safe by:
– Exploring the e Safety websites
– Ask your child about the SMART rules
As well as this, e Safety can also be promoted by:
Keeping your computer in a shared area

 – Talk to your child about what they are doing online and, if possible ask them to show you which sites and which apps they are using

Explore the online world together

Manage the tools and sofware you family use

Discuss the dangers of social networking applications such 

as Instagram, Snapchat, Facebook, Whatsapp, Vine, Tumblr, Google+, Wanelo, Kik Messenger, Ooovoo, Ask.fm, Yik Yak, Omegle and  Yo and discuss with your child why these sites have a user age of 13
Additional information about e Safety can also be found in the school's e Safety policy, which is reviewed, updated and approved by Governors.
If you need any further support, information or guidance please feel free to speak to your child's teacher or speak to Miss Hodgson, our e Safety Leader.​
The SMART Rules
The SMART Rules are displayed in all of our classrooms and the children are taught about them regularly throughout the year. They are also reinforced through school assemblies and through our social media communications. The SMART Rules (Safe, Meeting, Accepting, Reliable, Tell) provide the children with a series of easy to remember guides as to how to stay safe on the internet:
There are also a number of short videos which help the children to understand the importance of each of the SMART rules. These are available below:
There are also a number of short videos which help the children to understand the importance of each of the SMART Rules. These are available below: