Working Collaboratively with Others
Thoughtfulness and Respect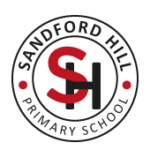 Valuing Our Differences
Thoughtfulness, Respect and Hard Work.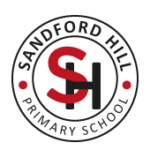 Never Giving Up
Thoughtfulness, Respect and Hard Work.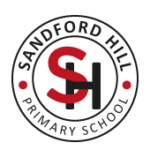 Mr Wardle writes; As Head Teacher of Sandford Hill Primary School, may I take this opportunity to warmly welcome you to our school website. Whether you are visiting as a prospective pupil, parent, governor, teacher or volunteer we hope to provide you with an insight into our friendly school.
We are situated close to the town of Longton, Stoke On Trent and conveniently close to a number of feeder high schools.  Our school motto is "Thoughtfulness,Respect and Hard Work" and this can clearly be seen in the positive ways children behave towards each and through the warm relationships that exist between staff and pupils. Our pupils are courteous and well mannered and outside agencies, who support the curriculum, such as the Swimming Service and Staffordshire Cricket consistently praise the behaviour of the classes they work with. Children engage in activities throughout the year, which allow them to demonstrate their helpfulness and kindness in the local community. Personal development and preparing pupils to be good citizens of the future is a high priority in school.