Working Collaboratively with Others
Thoughtfulness and Respect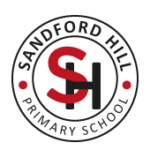 Valuing Our Differences
Thoughtfulness, Respect and Hard Work.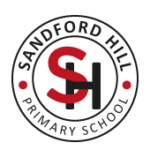 Never Giving Up
Thoughtfulness, Respect and Hard Work.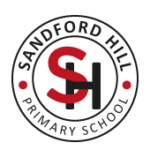 Mr Wardle writes;
As Head Teacher of Sandford Hill Primary School, may I take
this opportunity to warmly welcome you to our school
website. Whether you are visiting as a prospective pupil,
parent, governor, teacher or volunteer we hope to provide
you with an insight into our friendly school.
Dates for the Diary
Thurs 27th Jan Interim Governors
Tues 8th Feb Fieldwork workshop Year 1
Fri 18th Feb school closes – half term
Mon 28th Feb Children return to school
Wed 18th May Young Voices rearranged
Mon 9th May  -Thurs 12th May Year 6 SATs
Value that everyone is different.
Following his inspirational visit to school to launch our Sports Week, international athlete Ryan Raghoo has worked alongside our older children to support their autobiographical writing.
Work collaboratively and with consideration for others
We're very prouid to have a 1:1 iPad programme roll out across school. Smart Lumio is used extensively to help prepare the children for the digital world.